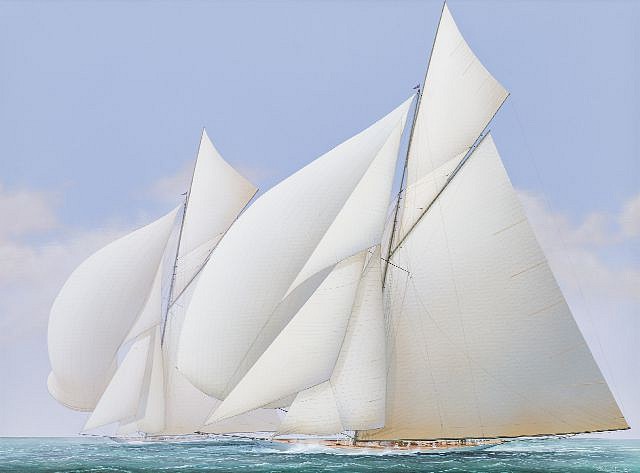 Summer by the Sea Auction Open Online April 28th - 30th
April 12, 2022
Mark your calendars! As the summer season quickly approaches, Cavalier Auctions is pleased to announce our upcoming online auction, "Summer by the Sea," featuring a collection of paintings, photography and sculpture that pay tribute to the island of Nantucket. The auction will feature outstanding works by some of our most highly collected Nantucket artists including John Terelak, Jan Pawlowski, Molly Dee, Louis Guarnaccia, Stephen Pitliuk, Edward Minoff and more.

Preview Days: April 25th-27th
Online Auction: April 28th-30th

Bidding will be open from 12:00pm Thursday April 28th through 5:00pm Saturday April 30th. To review bidding procedures, please visit the Buying tab on the Cavalier Auctions website. We encourage you to register in advance using the link below!
Image: Richard Lane, Reliance and Shamrock III, 1903 America's Cup, oil on canvas, 30 x 40 inches
Back to News