PRESS RELEASE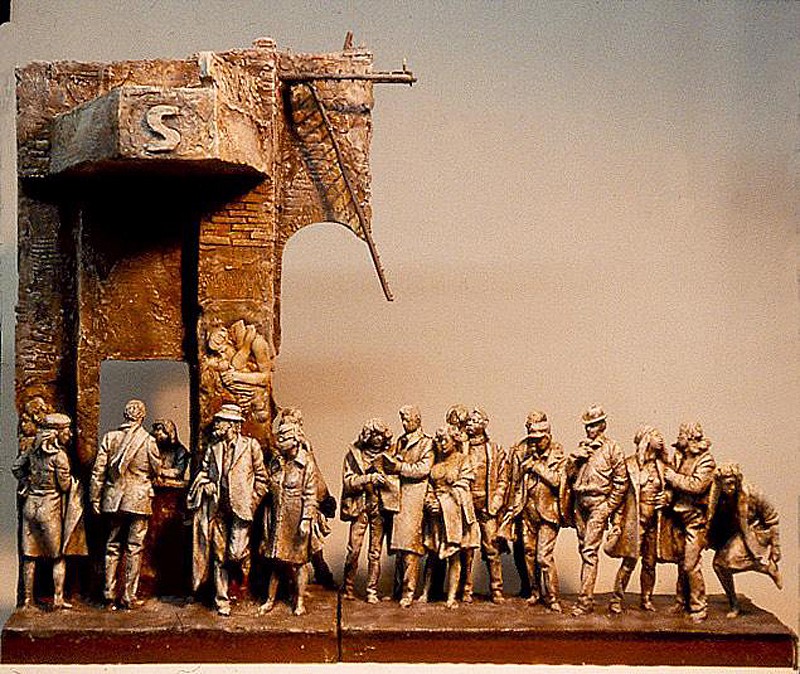 October 18, 2012 - November 5, 2012
Exhibition: Nina Maguire & Bruno Lucchesi
October 18 – November 5, 2012
Cavalier Galleries, Inc.
405 Greenwich Avenue, Greenwich, CT 06830
Artist Reception: October 18, 6-8pm
Cavalier Galleries has brought together the work of two of New York's great contemporary artists for this exceptional exhibition of paintings and sculptures. Maguire and Lucchesi each create works that draw on their personal observations and memories, isolating a unique moment in time and inviting the viewer to experience it with them.
Sculptor Bruno Lucchesi is known as one of the top figurative sculptors of our time. While his technical skill for capturing the essence of the human form is unsurpassed, it is the unique way he isolates the figure in an intriguing pose and the delicate balance of the composition that truly sets his work apart. Lucchesi began his studies at the Art Institute of Lucca in his native Lucca, Italy. He later went on to teach at Florence University, and in 1958 he moved to America settling in New York City. Opening his first of many successful solo exhibitions in 1961 at the Forum Gallery in New York, Lucchesi's career has since flourished with private and public collectors worldwide. Lucchesi has won many awards for his work, including several gold medals from the National Arts Club, the National Sculpture Society, and the National Academy of Design. His work is also included in the collections of the Metropolitan Museum of Art, NYC; the Brooklyn Museum, Brooklyn, NY; the Hirschhorn Museum and Sculpture Garden, and the Smithsonian Institution, Washington, D.C., among many others.
Painter Nina Maguire is known for her muted palette acrylic paintings. She focuses on atmosphere and luminosity of subjects that have personal value to her, such as New York City, the city she loves; or chefs in the kitchen, inspired by her son, a gourmet chef. She began her career as a watercolor painter, but eventually turned to acrylics, exploring the tactile qualities of many layers of paint and glazes on a textured surface of canvas with collage or rice paper. Maguire's work has won numerous awards, including several from Catharine Lorillard Wolfe, the National Association of Women Artists, the National Society of Painters in Casein and Acrylic, and the Audubon Artists. Her paintings have also been exhibited in many prestigious exhibitions at the Society of Landscape and Figurative Painters, the National Arts Club, and the American Artists Professional League.