PRESS RELEASE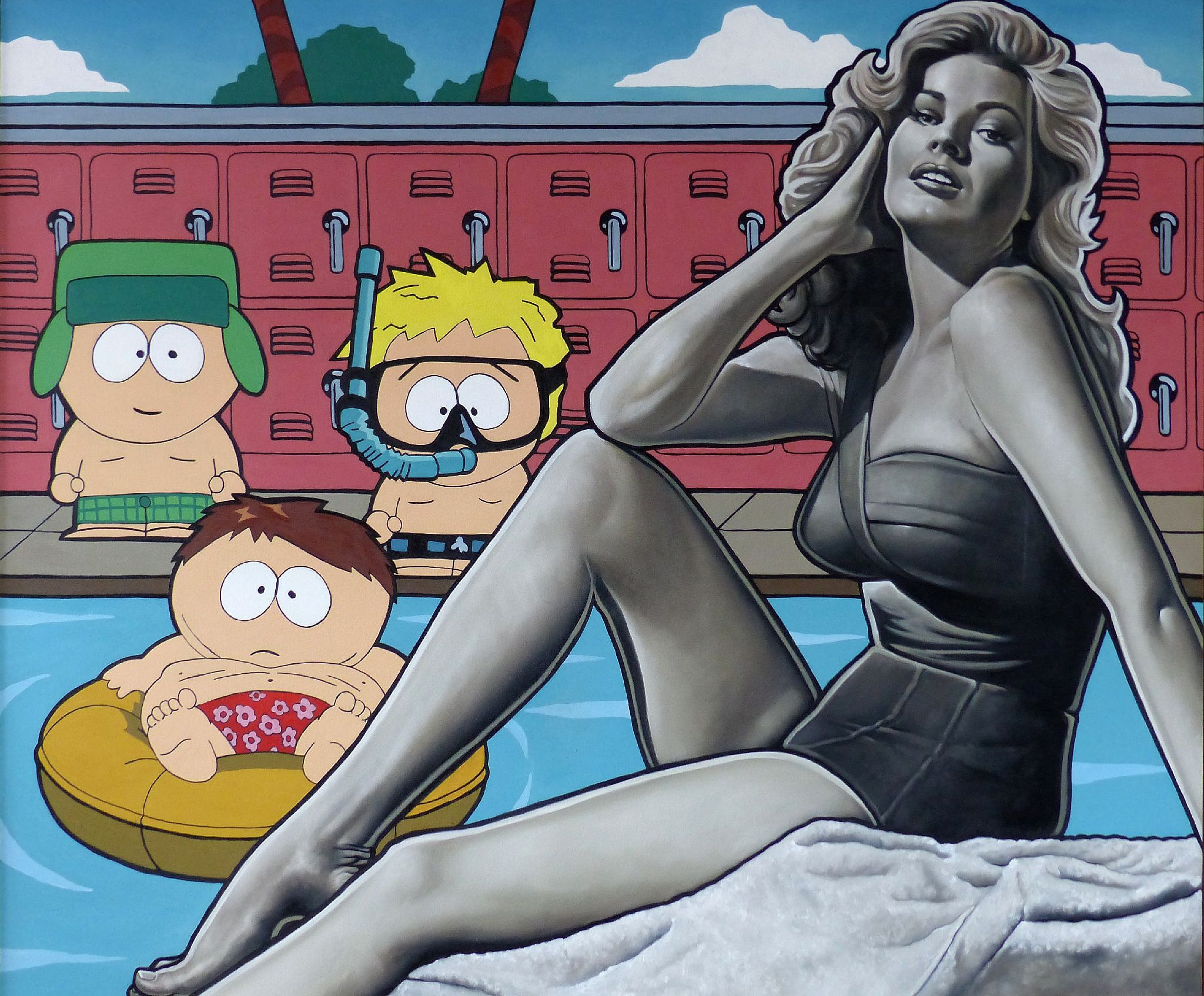 Cavalier Galleries is pleased to announce the reopening of our New York gallery with an exhibition of new works by William Nelson. The exhibition will be on view from October 26 – December 30th in the 4th floor gallery at 3 W. 57th Street. The gallery will be open by appointment only.
In William Nelson's latest work we find intriguing pairings of Hollywood film stars and popular culture cartoon characters, inviting the viewer to contemplate the narrative of their relationship. The artist features celebrated figures from the golden age of Hollywood such as Elizabeth Taylor, Marlon Brando, James Dean, and Janet Leigh playfully juxtaposed with classic cartoons and comics such as Tom & Jerry, Tweety Bird, and the Peanuts. In his newest paintings, viewers will recognize many current cultural icons like Jennifer Lawrence, Halle Berry, Beyoncé and The Rock.
Both surprising and mysterious, Nelson brings together delightful and often humorous subjects. The nature of a comic and the personas of the movie stars, presented in the ethos of the Hollywood studio system, act as blank canvases for us to project our personal experiences and memories. There is a connection and a disconnect between these entities that leaves space for curiosity, conversation and wonderment. Witty, nostalgic, and thought-provoking, Nelson's bright and expansive canvases tell a captivating story.
William Nelson graduated from the School of Visual Arts, in New York City in 1993, and has exhibited in notable contemporary institutions throughout the country over the past twenty years. His works were most recently exhibited at a two-man show at Chase Edwards Contemporary in Bridgehampton, NY. Nelson's paintings have also been featured at many notable art fairs and galleries throughout the United States.
For more information or high resolution images, or to schedule a private viewing, please contact lindsay@cavaliergalleries.com or call (212) 570-4696.
Image: William Nelson, La Dolce Vita, 2020, oil on canvas, 60 x 72 inches