PRESS RELEASE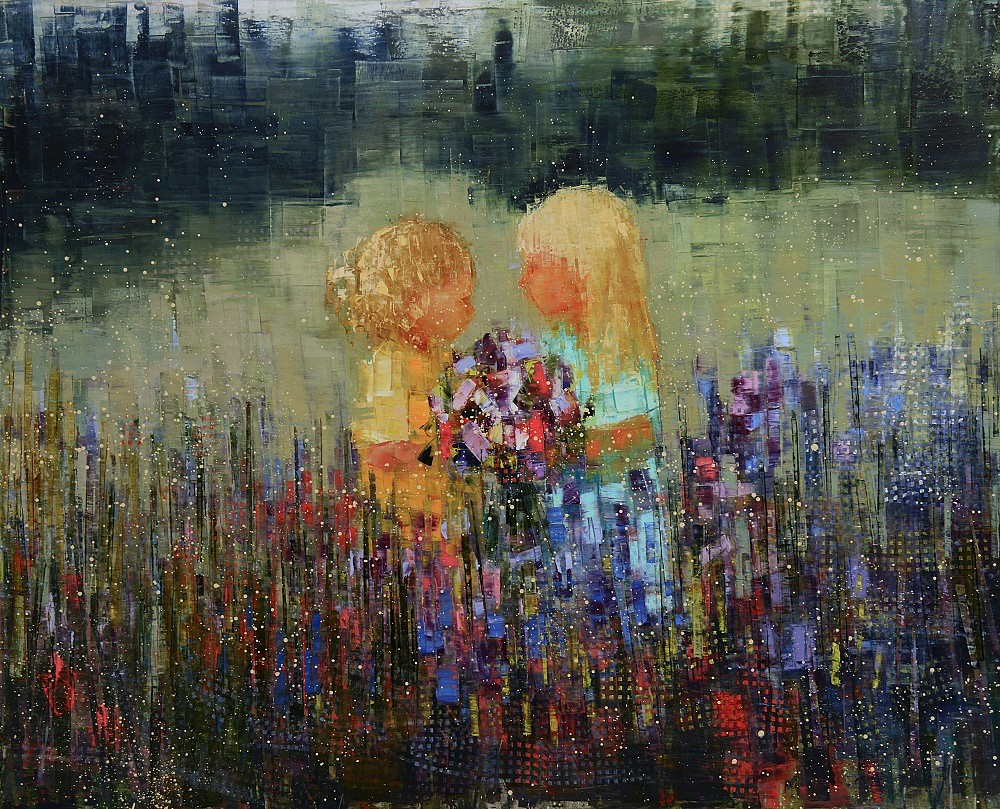 Cavalier Galleries is pleased to present Rebecca Kinkead: New Work, a solo exhibition featuring works by Rebecca Kinkead. The show will run from March 19th through April 10th with an artist reception Thursday, April 2nd from 5-7pm.
Kinkead's abstracted paintings feature scenes of children and animals through which she explores the human spirit. Kinkead explains she is interested in capturing her subjects in the midst of, "small moments of joy and triumph". Kinkead uses a mix of oil and wax medium applied to the canvas with a palette knife. The refined details of the subjects are intentionally left abstracted.
Kinkead earned her degree in Studio Art from Minnesota State University. After graduating, Kinkead produced dark abstract paintings. After Hurricane Katrina in 2005 her focus shifted to its current subject matter saying she's, "painting the childhood I would wish for everybody".